Announcing the 2014 season of
Free Shakespeare in the Park
Shakespeare's early comedy TWO GENTLEMEN OF VERONA and his late romance/fairy tale CYMBELINE will tour in repertory to 12 parks from July 23 to August 17. Also on the schedule is the return of "Kids & the Classics", a fun interactive workshop for children of all ages, which will precede each performance.
A slapstick comedy about love, friendship, betrayal, forgiveness…and a dog. Young Proteus only has eyes for his hometown sweetheart, until he lays eyes on his best friend's love. This is a zany tale of romantic rivals with lightning changes in affection, a maiden in disguise, bandits, and one of Shakespeare's funniest clowns. The play asks the question: Is all really fair in love?
A shimmering fairy tale. King Cymbeline's only daughter, Imogen, secretly marries against his wishes, and he banishes her new husband. With war looming and an evil stepmother plotting, the spunky princess ventures into the wild to reunite with her true love. Through Imogen's journey, Shakespeare examines a central issue of his time and ours -- faith.
---
"This is the season of loyalty. TWO GENTS and CYMBELINE both explore themes of loyalty--loyalty to one's friends, loyalty to one's betrothed, loyalty to one's leaders and country, and loyalty to one's own principles. The season is also an expression of our loyalty to the plays of Shakespeare--we've already produced 12 of his 38 complete plays, and as we continue to work through the canon, we have the pleasure to explore his less-frequently produced gems. Finally, the season affirms our loyalty to the legacy of Joseph Papp by keeping our programming FREE FOR ALL, and by taking the productions to neighborhoods that have little to no access to live theatre. Coincidentally, TWO GENTLEMEN OF VERONA and CYMBELINE were in the inaugural season of Papp's New York Shakespeare Festival.
I hope you will remain loyal to us in 2014. Mark your calendars, tell your friends, and stay connected as the season takes shape."
-Jason Marr, Artistic Director
Click here to read the full 2013 Annual Report from the Artistic Director.
---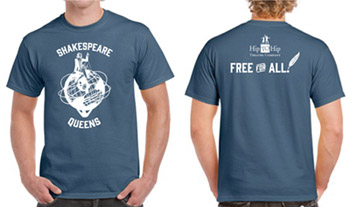 Our programming is supported, in part, by public funds from the New York City Department of Cultural Affairs, in partnership with the City Council, and by the Queens Council on the Arts with public funds from the New York State Council on the Arts with the support of Governor Andrew Cuomo and the New York State Legislature.
Co-sponsored by Council Member Jimmy Van Bramer
Funding also provided by:
The Davee Foundation
The LeFrak Organization
The Josephine Foundation
Citi Parks Foundation
Connect
News
Voted "Best Theatre Group" in Queens
-Queens Tribune
Watch Feature on NY1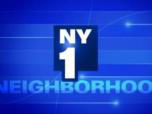 Read about Hip to Hip in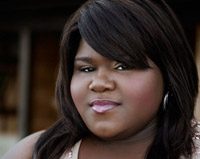 "I wholeheartedly endorse Hip to Hip's belief that great plays and great performances can change lives."
- Gabourey Sidibe
Board Member
Proud partners with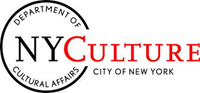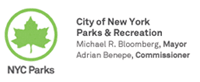 Hip to Hip tapped for
Salute the Arts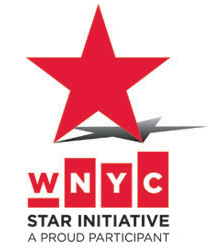 Donate Now